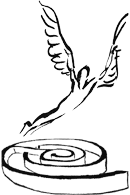 Ready-Made
Human Rights Letters

Here are short letters that you can easily print and mail.
Select the address and text; copy and paste them into Word or whatever you use for writing. Arrange on the page to your liking.
Even better is to spend a few moments individualizing the text. You could change words, add your own remarks, use different points from the fuller information given.
A short letter in simple language is most likely to be understood. Stay polite.
Get back to us if you have a question. Or if you have the luck to receive a reply—it could be important. We'd love to know that you've written.
—Guy Ottewell and Tilly Lavenás, founder members of the Amnesty International groups of Greenville, South Carolina, and Lyme Regis, England.